Brain & Spine Centre Sydney
[javascript protected email address]
Open Hours
Monday to Thursday 8:30 am to 4:30 pm
Friday 8:30 am to 2:00 pm
We are happy to hear from you. Please contact us using the information below
Consulting & Procedural Location
Westmead Private Hospital
Suite 19
Cnr Mons & Darcy Roads
Westmead, NSW 2145

Limited parking adjacent to our building is available via the Darcy Road entrance. This is the left driveway leading to the Loading Dock. Alternatively, you can park in the main parking area at Westmead Private Hospital from the Mons Road entrance, and you will have to walk through the Atrium to the Main Reception to get directions to our office.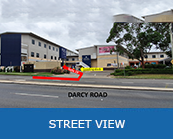 Consulting & Procedural Location
Sydney Adventist Hospital
Suite 301
SAN Clinic
185 Fox Valley Road
Wahroonga

Parking is available on levels 4, 5 and 6 of the SAN Clinic. This is the first driveway on your left as you enter the hospital complex. You will be provided with a validated parking ticket by our reception staff following your consultation which reduces the parking rate to $5.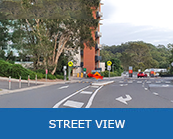 Consulting & Procedural Location
Norwest Private Hospital
Specialist Services
Suite G12
11 Norbrik Dr
Bella Vista

There is patient parking underground or ground level at Norwest Private Hospital.