Hospitals
Westmead Public Hospital

Opened in 1978, Westmead Hospital is the principal referral hospital for western Sydney, renowned for its comprehensive, highly specialised and complex services provided to its community, statewide and nationally.
Patients come to Westmead Hospital for treatment of major Trauma, Neurosurgery, Interventional Neuroradiology, Movement Disorders including Deep Brain Stimulation, Complex and Minimally Invasive Spinal Surgery, Complex Epilepsy, Complex Bone Marrow Transplant, Transplant Surgery (renal and pancreas), oral healthcare, Radiation and MedicalOncology, Cardiology Interventional Services, Cardiothoracic Surgery, advanced Gastroenterology, Neonatal Intensive Care, and services for Adult Eating disorders, dermatology, Adult Cystic Fibrosis, and Huntington's disease.
Currently undergoing a $1.1 billion redevelopment program, Westmead Hospital together with its partners will be one of the largest health, education, research and training precincts in Australia.
For more information visit www.wslhd.health.nsw.gov.au/Westmead-Hospital
---
Westmead Private Hospital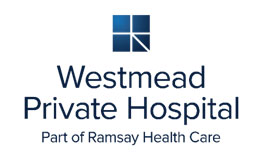 Westmead Private Hospital opened in October 2000 and is owned and operated by global hospital group, Ramsay Health Care. The Hospital caters for a broad range of health care needs from day surgery procedures through to highly complex surgery, including Neurosurgery and Robotic-Assisted Minimally Invasive Spinal Surgery, Cardio-thoracic surgery, Bariatric Surgery,Gynae-Oncology Surgery and other Robotic-assisted Surgeries.
The 192 bed private hospital is co-located with Westmead Hospital and Westmead Children's Hospital at the Westmead Health Precinct and is a teaching hospital of the Western Clinical School of the University of Sydney.
Westmead Private Hospital is currently undergoing a massive redevelopment program.
For more information visit www.westmeadprivate.com.au
---
Norwest Private Hospital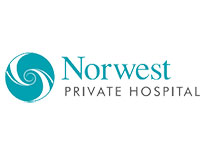 After 30 years as the Baulkham Hills Private Hospital on Windsor Road in Baulkham Hills, the hospital relocated to a purpose built site at Bella Vista to better serve the local North Western Sydney and Hills District community. The new hospital, Norwest Private Hospital opened on 6 September 2009.
Norwest Private Hospital is a modern hospital with a contemporary design, enhanced with the latest medical equipment to aid our doctors and nurses and support teams to deliver high quality medical care.
Accommodation includes spacious single rooms with ensuites, natural light and the highest quality climate control systems to ensure the comfort of our patients. The hospitality services include a professionally developed 'cook fresh' menu that delivers tasty and healthy food options.
For more information visit norwestprivatehospital.com.au
---
Sydney Adventist Hospital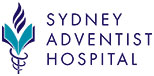 Sydney Adventist Hospital, commonly known as the San, is the largest private hospital in Sydney, located on Fox Valley Road in Wahroonga. Established on 1 January 1903, as a not-for-profit organisation, it was originally named the Sydney Sanitarium from which its colloquial name was derived. The hospital offers a broad range of acute medical, surgical, diagnostic, outpatient, support and wellness services,
As a not-for-profit health care facility, 2,200 staff and 700 accredited medical officers provide services for more than 50,000 inpatients and over 160,000 outpatients annually at the San.
For more information visit www.sah.org.au