First Joimax® Endoscopic Spinal Surgery Workshop 25th July 2020
After recently returning from his Spine Fellowship at University of Miami, and with the support of Lifehealthcare® and Joimax®, Dr Li led the first Australasian Joimax® Endoscopic Surgery Workshop that was held at Macquarie University Anatomy Laboratory. Surgeons across Sydney were invited to participate in the hands-on cadaveric workshop, learning from Dr Li the nuances of Endoscopic Spinal Surgery utilizing the two different systems provided by Joimax®.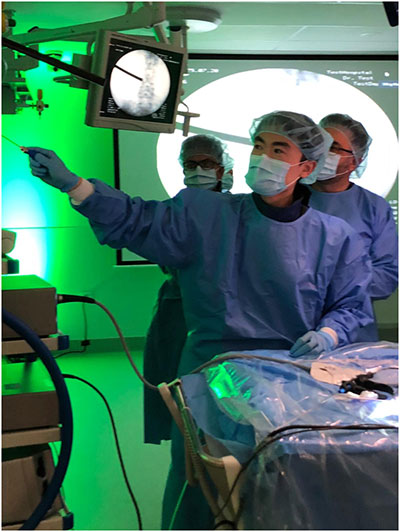 Dr Li demonstrated the use of the TESSYS™ Transforaminal and the ILESSYS™-Delta Interlaminar approaches to the lumbar spine to seven surgeons, several scrub nurses and clinical support representatives from Lifehealthcare. Endoscopic discectomies and laminectomies using specialized endoscopes, ronguers and high speed drills were demonstrated.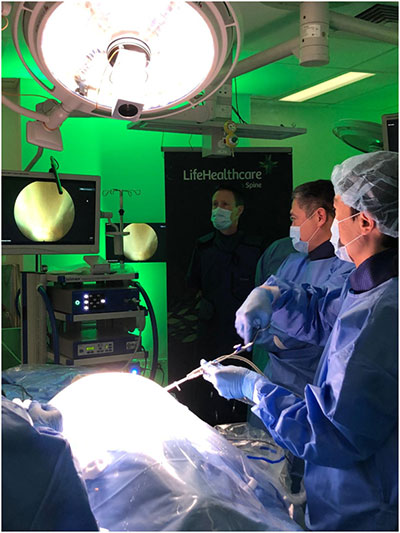 This technology will soon be available at Norwest Private Hospital where Dr Li will be establishing the first Endoscopic Spine Centre in Australia.