Navigation and Robotics Spine Surgery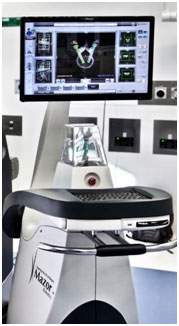 Today, robotic surgery is widely utilized across many surgical subspecialties including gyne-oncology, urology, orthopedics, cardiothoracic and general surgery for minimally invasive procedures.Using Robotic assisted techniques, surgeons in these fields have been able to greatly reduce the number of incisions and the size of the incisions made, demonstrating success in single-incision operations for colectomy, radical prostatectomy, cholecystectomy, myectomy, and many others.
In spine surgery,since the incorporation of the robot into surgical practice with the first-ever FDA approved spine robot – the SpineAssist (Mazor Robotics Ltd., Caesarea, Israel)in 2004. In the last 5 years, more robotic spine systems have entered the market. We now have a number of robotic systems available for spinal surgery; Mazor-Renaissance™, Mazor-X™, and Excelsius-GPS™.
In 2017, we were involved in the early development of another robotic system, ROSA™ Robotics (Medtech Ltd, France, now owned by Zimmer-Biomet). Simultaneously in 2017, at Westmead Private Hospital, we were using the Mazor-Renaissance™ Robotics in combination with O-arm™ navigation to assist in reducing the invasiveness and enhancing the accuracy of spinal fixation. Since 2009, the majority of thoraco-lumbar spinal surgery performed by Dr Kam has been a minimally/less invasive technique, and since 2017 the surgeries have utilised Mazor-Renaissance™ Robotics.
Indications
The use of Mazor-Renaissance™ Robotic system is to enhance the accuracy of the screw placement. Futureadvancements in this technology will allow us to improve accuracy and completeness of many other aspects of spinal surgery.
Surgical Procedure
Days prior to surgery, you will need to have a pre-surgery planning CT scan for the Mazor-Renaissance™ 3D modelling and planning of the screw trajectory.
The surgery is performed general anaesthesia. You will lie on the operating table faced down, and draped in a sterile fashion. Anchoring pins are inserted into your iliac crests and a spinous process. With a operating frame attached to the pins, Xrays are performed with a reference target used for co-registration of the fluoroscopy and CT images. This will assist the surgeon in positioning the incision and K-wires in the most accurate way and the smallest amount of tissue destruction.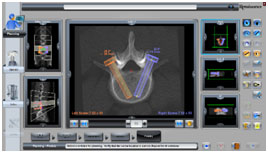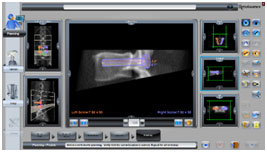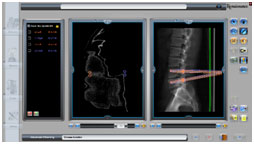 The remainder of the surgery that includes the bony removal, decompression of the neural structures, preparing of the disc space to receive the interbody implant and bone graft will be performed through a muscle sparing minimally invasive technique. This is then followed by the final insertion of the pedicle screws along the K-wireunder fluroscopyand the bridging rods are locked under compression.
At the conclusion of the procedure your surgeon will usually place an epidural catheter for pain relief as well as a PCA (Patient Controlled Analgesia). Suction drains are also inserted to reduce post surgical bleeding
Risks and Complications
As with any technology, there are some risks related to the equipment.
Some trajectories are not compatible with Robotic Assisted techniques
RoboticHardware glitches or breakage
Software glitches
Poor Co-registration is seen in patients with very high BMI, Robotic assistance may not be able to proceed
The drill and K-wire used can glanceoff an angulated surface
No real time imaging to access migration of K-wire during screw insertion
Short term pain from iliac crest pin sites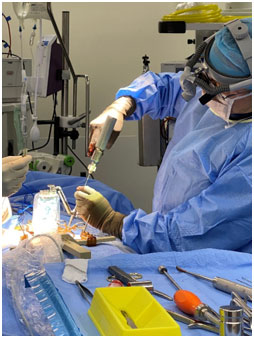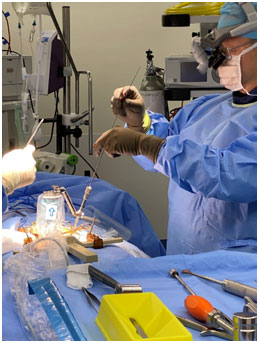 Benefits
Increased accuracy
Less radiation for patient and operating team
Smaller incision and less pain
Less bleeding
Less implant complications
Enabling technology for minimally invasive techniques
For some surgeons, shorter procedure time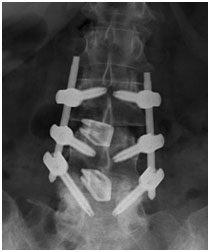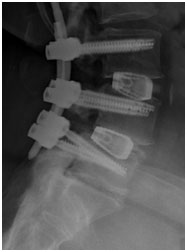 You will need the Adobe Reader to view and print these documents.